Did you know you can access your information online?
For assistance logging in call our Online Support at 855-469-7272 Ext 717.
Title Status:
1. Login to your account

2. Select: DEALER TOOLS

3. Select: PURCHASED VEHICLES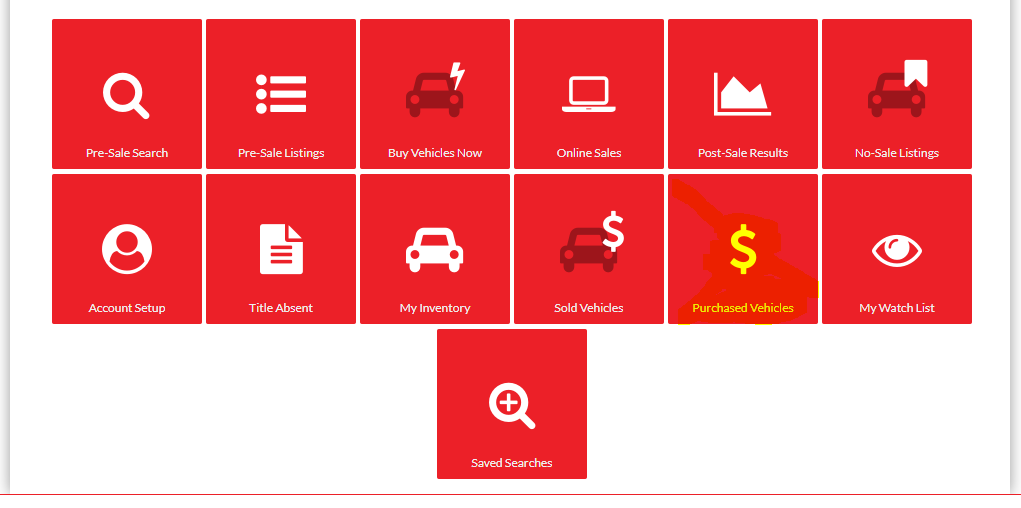 4. Select: VIEW ALL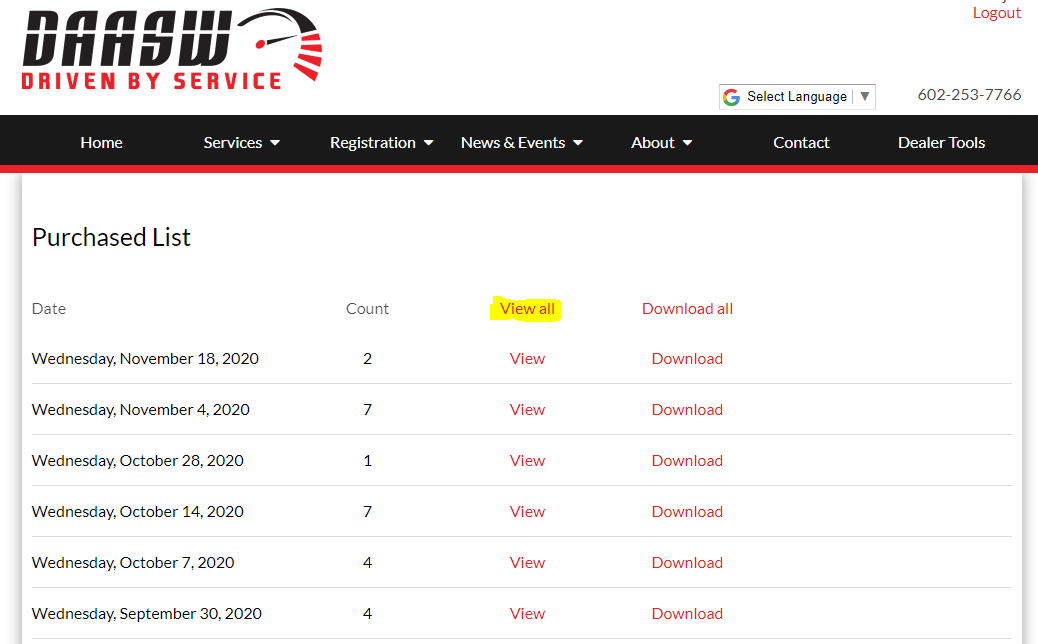 5. Locate the vehicle you need a title status on
6. Select: VIEW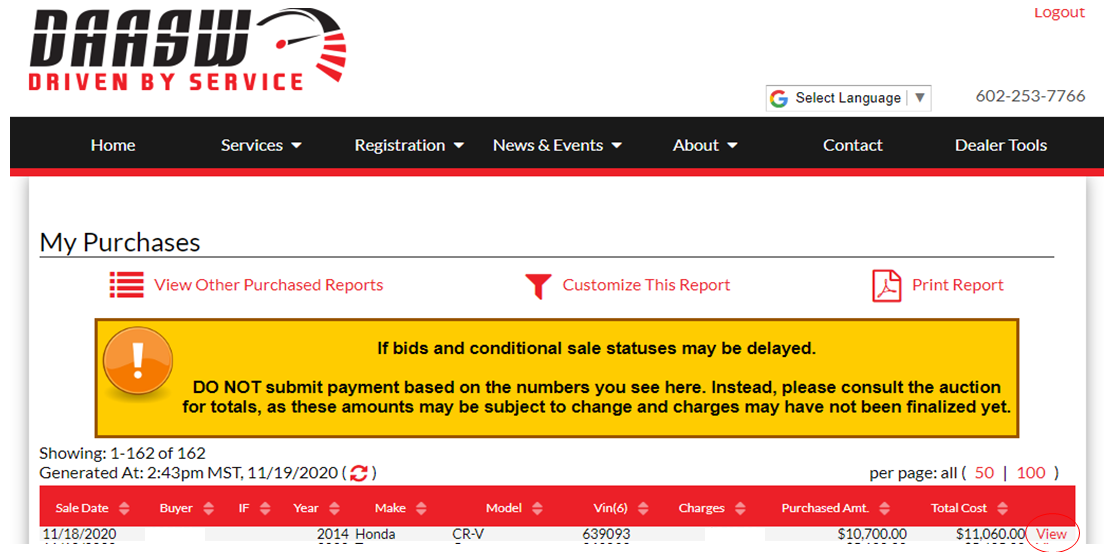 7. Title Status: PRESENT (Title is in at the auction)
8. Title Status: PENDING (Title is not in at the auction yet)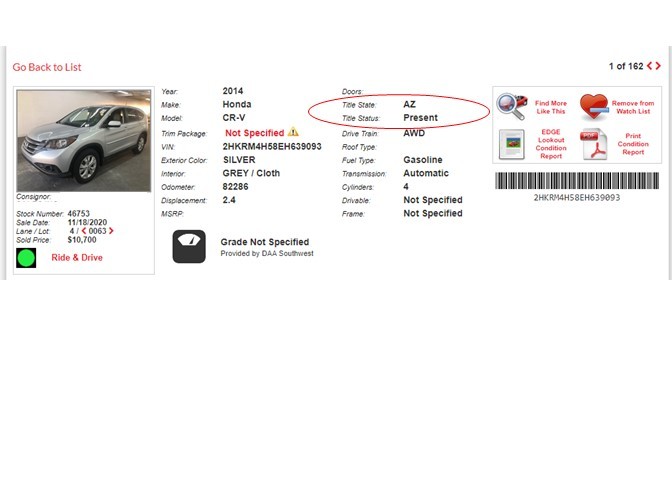 IN-PERSON SALES CONTINUE
Join us at our facility this Wednesday
We at Dealers Auto Auction of the Southwest care about the safety of our customers, staff and community. Our team is taking all the necessary precautions and following state and federal regulations, to ensure our partners feel comfortable walking through our doors. We will continue to safely move you forward with the best auction experience you have come to expect from us.
We understand that some may not feel comfortable coming to our location, and that's okay, we will continue to offer the same great buying experience through our online sale feature. To register online, please call one of our dedicated team members at 602-253-7766.
We will continue to monitor our state and federal guidelines and keep our community updated.
Thank you for being a valued partner with Dealers Auto Auction of the Southwest.
WE'RE DIGITAL TOO!
If you prefer to attend our sale online, please join us at daasw.com.
Need help getting set up? Call Tracey Murray or Ally Barranco at: 602-253-7766.