AUCTION ACCESS REGISTRATION
Registering to get information online or to bid on vehicles at Dealers Auto Auction of the Southwest (DAASW) is simple. Follow the links below to sign up today to get started. To bid online, you must be a registered Auction Access dealer. If you have further questions, contact us at 602.238.7766 for assistance.
Must be a licensed automotive dealer to participate in our auctions.
Click the documents below to download.
Please send the completed forms to Dealer Registration by email to registration@daasw.com.
How Do I Print These Forms?
All forms are presented in Adobe PDF format. You will need the Adobe Reader software to view, print, and fill out these forms. The Adobe Reader is a free program, and can be downloaded via the icon below.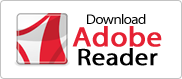 Or visit Auction Access for more information.